Newsletter
COSEQUIN® Joint Health Supplement Special Offers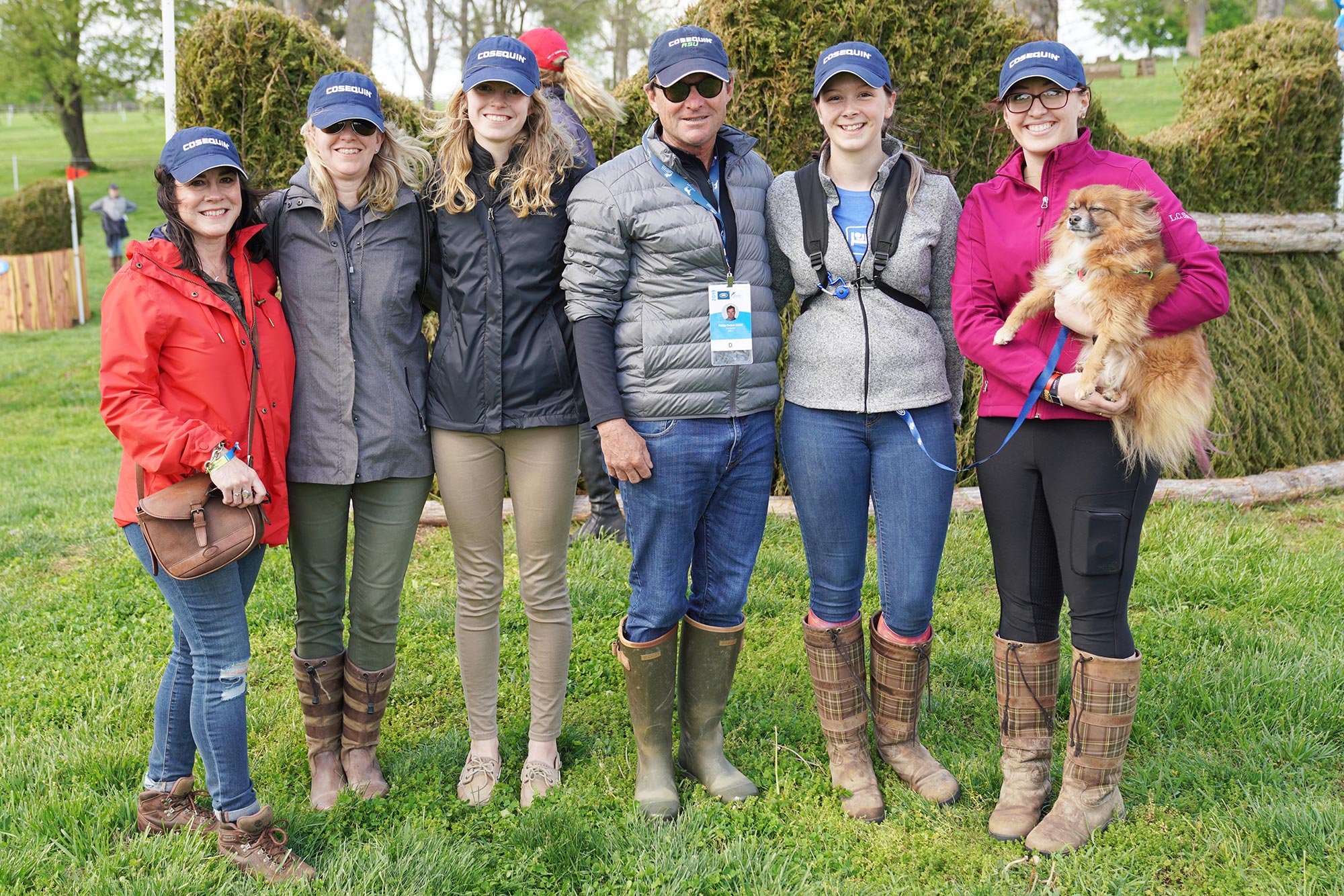 Land Rover Recap
The Land Rover Kentucky Three Day Event is not just the leading eventing competition in the US, but also an equestrian bucket list trip for everyone regardless of age or experience level. At the Cosequin® booth, we saw brand new riders come in with their parents and heard about their adventures in learning how to ride, groups of friends that share in their riding passion that were getting away together for a weekend, and people that have been riding for decades with stories of their first trip to this iconic event over 40 years ago. Everyone came together for the best weekend all year!
Among lots of fun activities, like our famous bucket giveaway, we were fortunate enough to team up with Phillip Dutton for a course walk. Five lucky winners got a VIP experience to go between the ropes and hear tips on some of the 5-star course's most challenging complexes. "This isn't just a test of ability and training, but of fitness," Phillip explained. "You have to have enough [energy] in the tank to get through some of these [obstacles]." For those of you that couldn't join us, here is Phillip's play-by-play strategy for riding successfully through the Head of the Lake.
Prior to Friday's Dressage competition, we got the chance to catch up with Emma Ford, who is the head groom at True Prospect Farm, and sole caretaker of Phillip's mount, Z, during this event. Z, who is fiery and expressive on the field of competition, was quiet and content eating grass with Emma while we chatted about how she prepares him for a competition like this one. "It's a lot of grooming and of course keeping his gut and joints healthy. He can't perform if he's not getting what he needs." Z eats a high-quality grain, is offered free choice hay, and uses Proviable®-EQ to maintain a healthy digestive system when he's home and on the road. To help support his joints, Z gets Cosequin® ASU daily.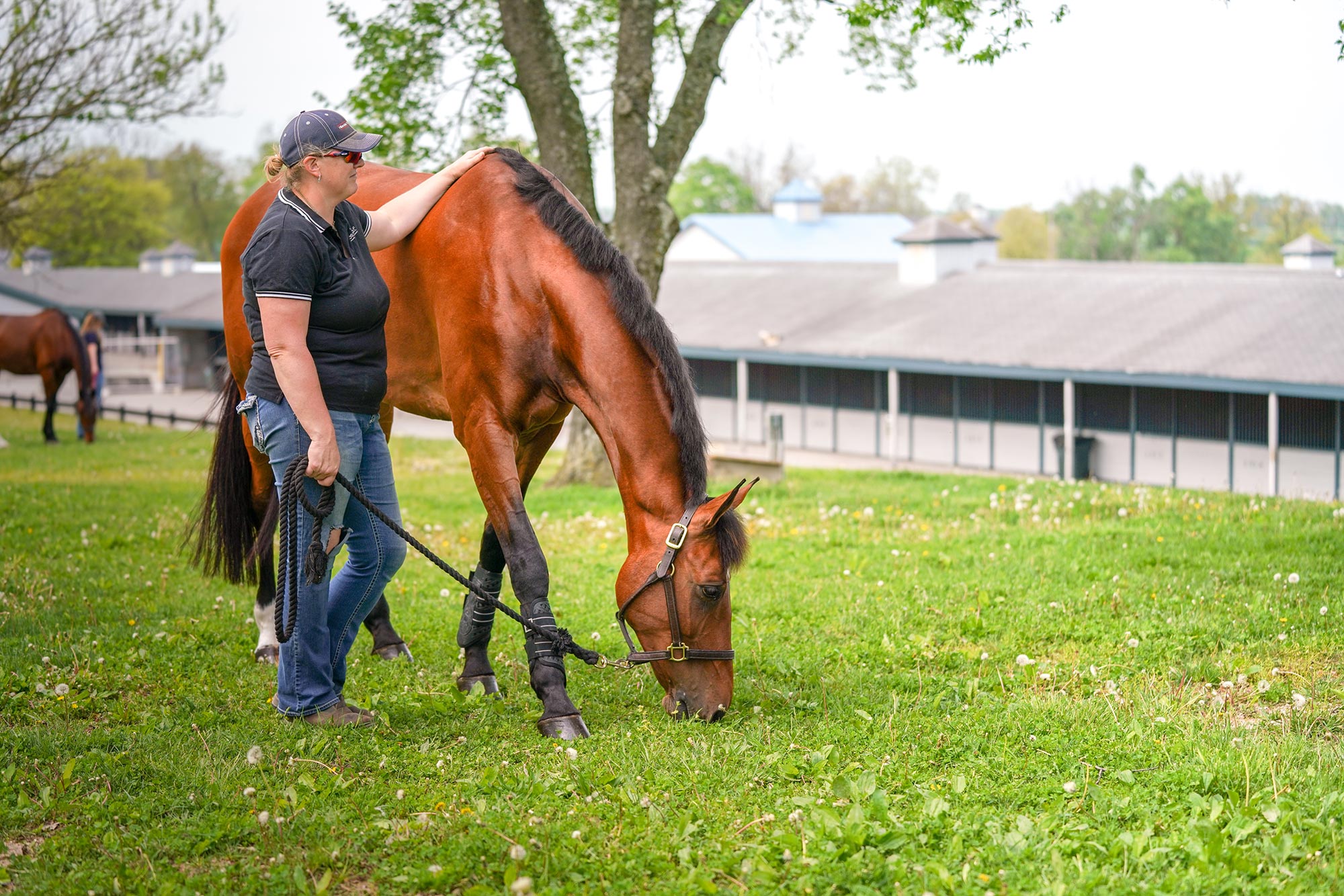 Phillip was 4th after dressage with a score of 31.7 going into cross country. The first riders on Saturday were getting eliminated at the Normandy Bank, which was well into the course and seemed relatively straight forward at first glance. "The direct distance was riding a little long, and that was tripping people up," Phillip recalled. Most went for the optional longer route and gladly accepted the time faults. "I thought if I did that, I wouldn't make the time, so I went for the straight shot, gave Z a good kick, and it turned out quite well." This decision brought the pair home just two seconds under the optimal time of 11 minutes, 20 seconds.
See Phillip's tips on navigating the Normandy Bank, which ended up being one of the toughest combinations on this year's 5-star course:
Sunday brought the stadium phase of competition. By this point, all the horses were getting tired. The ones that were still physically and mentally sharp had the best shot at going clear. For Phillip and Z, things didn't go exactly as planned. After a couple of heartbreaking rails fell, the pair claimed 7th place with a final score of 39.7. Nevertheless, their performance was exemplary, and we congratulate the whole True Prospect Farm team on a job well done!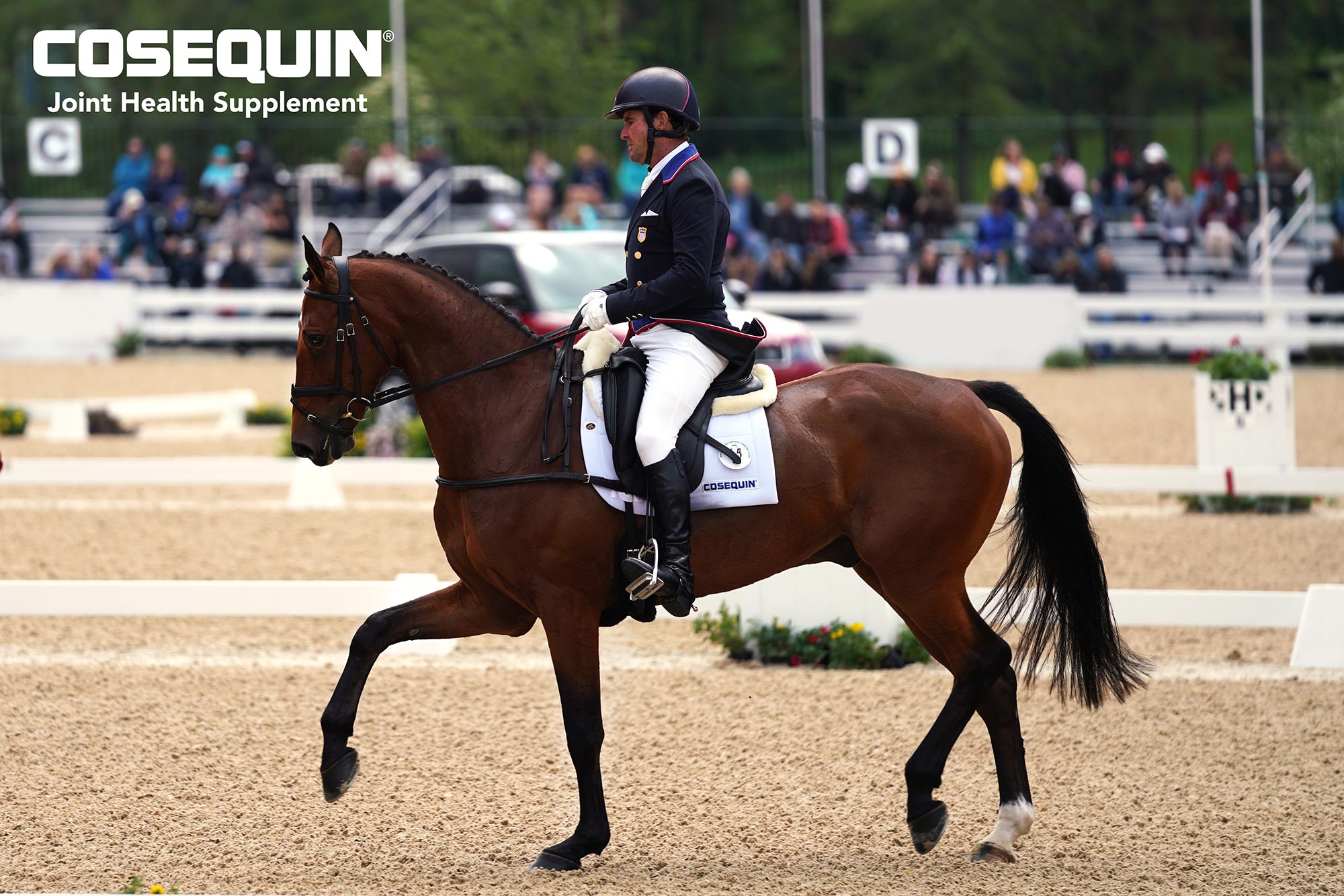 For those of you that were there, we loved seeing you and we hope you had a great time! Be sure to visit us next year on Sponsor Row at the Cosequin® booth for more course walks and bucket giveaways. We are proud to sponsor the Land Rover Kentucky Three Day event, and we look forward to another great event in 2020!